Grand Bethel History
---
Time marches on – many years have passed since the starting of Grand Bethel in California, which was the first Grand Bethel or Supreme Bethel of all Job's Daughters.  Many requests were received from other States in reference to starting Grand Bethel.
After Mr. Harold Aggesen was installed as Associate Grand Guardian at the Grand Guardian Council session held in Hollywood, in 1944 and traveling throughout the State of California, in 1945, it gave him the opportunity of exploring what he considered a great need in our Job's Daughters program – a Grand Bethel for the State.  In Masonry they have Grand Lodge, Eastern Star has Grand Chapter, and other organizations have their state Grand Lodges.  With this thought in mind and traveling as the Associate Grand Guardian, he had the opportunity of s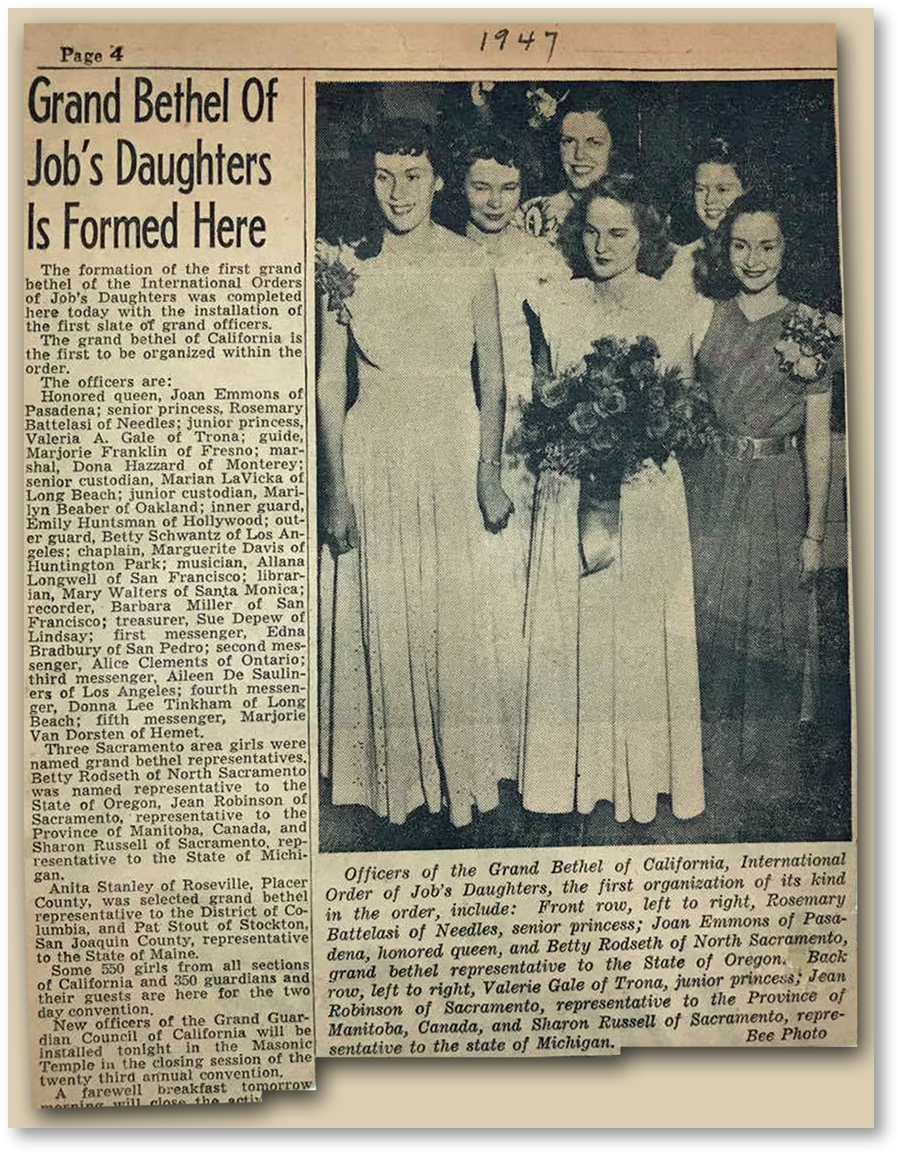 peaking to the Job's Daughters, members of Bethel Guardian Councils, and Grand Officers, as a result made the recommendation in his report to Grand Council that we organize a Grand Bethel.  At this session held in San Jose, he was appointed Chairman of a committee of dedicated Job's Daughters workers to explore further and report back at the next session of Grand Council which would be held in Hollywood.  After many committee meetings, and evaluating a questionnaire that had been mailed to all Bethels, a report was presented.  After a long session of discussion, the Grand Bethel report was adopted with the first session to be held in Sacramento in 1947.
Many changes have taken place since the pioneering stages, basically, Grand Bethel operates now in much the same manner as originally approved.
---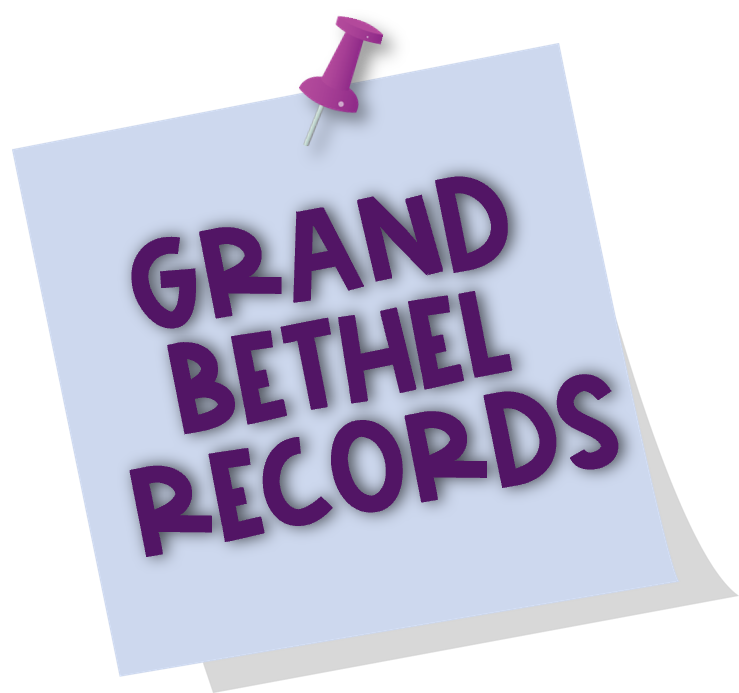 ---