2023 Miss California Job's Daughter Pageant – Virtual Viewing

---
2023 Miss California Job's Daughter Pageant – In-Person Registration
Registration for the Miss California Job's Daughter Pageant is now open! Please use the registration link (https://bit.ly/MCJDpageant2023) to reserve your spot or to sign up as a sponsor.
---

---
Sponsorship Opportunites:

---
Meet the 2022-2023 Miss California Job's Daughter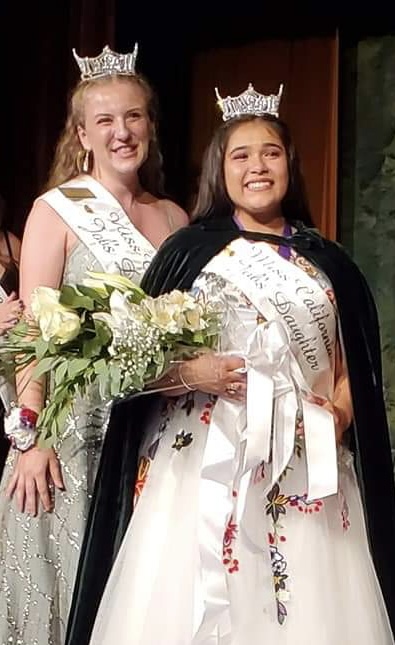 Natalie
Past Honored Queen
Bethel No. 109, Bellflower
2023-2024 Miss California Job's Daughter Contestants:
---
Giving You Opportunities to Lead
One of the many ways that Job's Daughters encourages young women to be great leaders is through opportunities to represent the state-wide organization at functions, through speaking engagements, and to other organizations. The Miss California Job's Daughter pageant is a competition for members, that allows them to take another step toward becoming confident leaders.
This competition encourages women to find their strengths and display leadership qualities through a written test, in-person interview, memory recitation, and an unrehearsed question on stage in front of thousands.
It is a state-wide position, that allows one woman each year to earn a spot representing this organization to others. She is able to network, practice public speaking, encourage others, and go on to compete internationally.
Interested in competing?
Members can find out more information here.
Or you can follow us on Facebook
Former Miss California Job's Daughters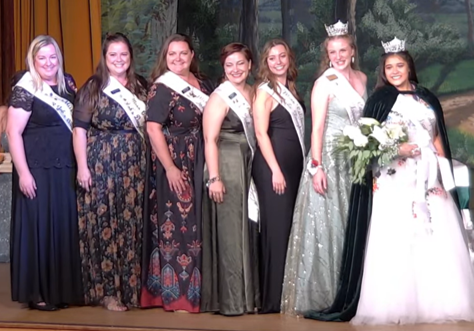 Year
Name
Bethel
City
2021-2022
Jessica Anderson
345
Simi Valley
2019-2021
Julianna Barnes
97
Burbank
2018-2019
Alyssa LeCours
157
Newport Beach
2017-2018
Sarah Colbert
89
289
Ventura
Granada Hills
2016-2017
Jessica Garrett
289
Granada Hills
2015-2016
Molly Anderson
129
1
San Jose
Dublin
2014-2015
Rachel Halladay
40
San Diego
2013-2014
Judith Langdon
24
San Pedro
2012-2013
Jessica Anthony
1
Dublin
2011-2012
Megan Goudy
148
Auburn
2010-2011
Katie Allen
260
Woodland
2009-2010
Francesca Long
249
Newhall
2008-2009
Darcy Yates
97
Burbank
2007-2008
Coral Osip Pregill
46
Susanville
2006-2007
Lindsay Solda Roller
14
Pleasanton
2005-2006
Laura Holley
164
National City
2004-2005
Rachel Anderson
253
Fremont
2003-2004
Stefanie Bernhard
97
Burbank
2002-2003
Tanya Almind
104
Redlands
2001-2002
Jennifer Austin-Conti
260
Woodland
2000-2001
Shanna Fuentes
208
Burbank
1999-2000
Shannon Fish Bettencourt
290
Garden Grove
1998-1999
Pamela Sepulveda
212
Garden Grove
1997-1998
Susan James Brennan
97
Burbank
1996-1997
Evin Cooper Milite
208
Burbank
1995-1996
Susan Parker Lasley
353
San Dimas
If you would like to donate to the MCJD program, please click on the Donate button below