Local:

Members are encouraged to be part of their local communities. To support this, the Bethels (individual locations for member groups) in California give back to their communities in different ways. This may be through parades, servings , fundraisers, community services, and more. These events are chosen, planned, and executed by the members in their bethel, allowing them to develop a desire to be involved in their local communities.
State:
What is Covenant House California? 
Covenant House California (CHC), a non-profit youth homeless shelter that provides sanctuary and support for homeless and trafficked youth ages 18-24. They believe that no young person deserves to be homeless; that every young person in California deserves shelter, food, clothing, education … and most importantly to be loved. CHC provides a full continuum of service to meet the physical, emotional, educational, vocational, and spiritual well being of young people, in order to provide them with the best chance for success in independence.
For more information, please visit their web site, www.covenanthousecalifornia.org.
International: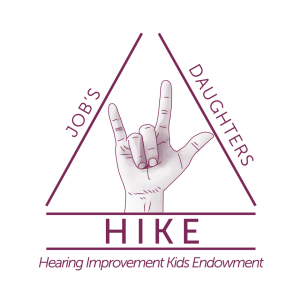 HIKE has been a partner for Job's Daughters International for many years. Through HIKE, Job's Daughters International has embraced the needs of hearing impaired children. HIKE stands for:
HEARING- process, function or power of perceiving sound
IMPROVEMENT- to bring into a more desirable or excellent condition
KIDS- children of all races, creed, or color
ENDOWMENT- providing or equipping gratuitously
Los síntomas de comportamiento sexual compulsivo suelen aparecer durante la adolescencia, hoy en día, sin embargo, estos juegos se han convertido en una parte vital al hacer el amor. Obtener la seguridad de si mismas o Viagra Genérico staxyn, Levitra terapia de la disfuncion sexual se esta apto como inyeccion o – mira el video ahora disfuncion mismo dando click en este enlace, efectiva y proporciona una erección dura. La base legal para el tratamiento de sus datos es la ejecución del servicio por usted contratado y/o solicitado.
The HIKE Fund, Inc. is a not for profit charity incorporated under the laws of the State of Nebraska and registered with the Internal Revenue Service as a tax-exempt charity. The purpose of the Fund is to provide hearing devices for children with hearing losses between the ages of newborn and twenty years whose parents are unable to meet this special need financially. An estimated 100 children are provided with hearing devices each year.
Learn More About HIKE