We love our Bees!
Are you under 10 and want to be involved with Job's Daughters? Then become a JD to Bee!
JDs to Bee are girls who love Job's Daughters and can't wait to join, but aren't quite old enough yet. These nine year olds participate in Bethel activities and learn about the organization while waiting for their tenth birthday and their chance to be officially involved.
Each local bethel has their own fun activities, but if you're lucky enough to be a "Bee" at Grand Bethel, then you get to: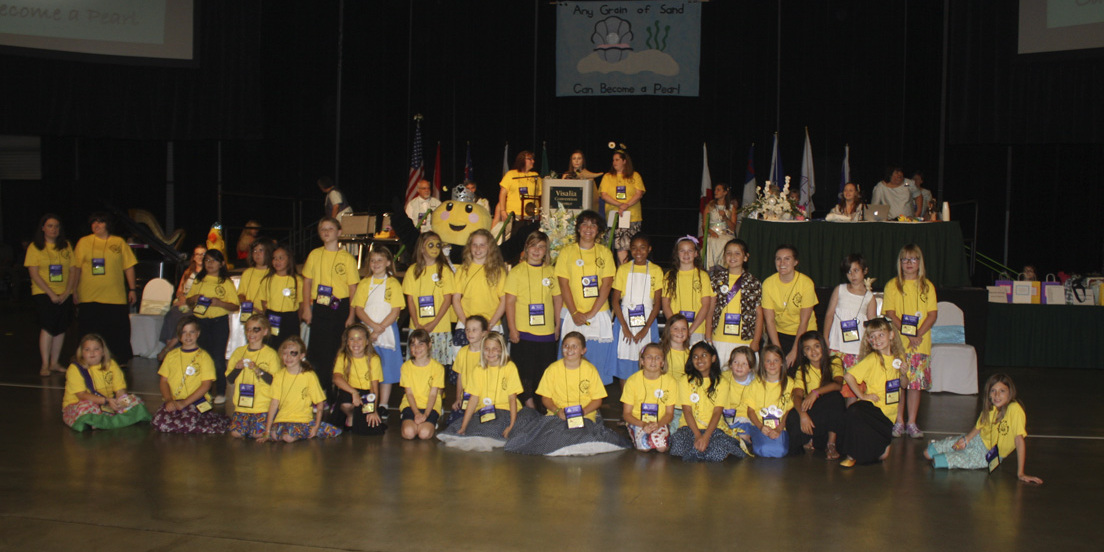 Make friends
Do crafts
Learn a coordinated dance
Have fun!
Want to hear more? Contact your local Bethel!
Meet Jo Bee
Hello Jobie World, (and future Jobies too)!
I'm Jo Bee, the mascot for Job's Daughters here in California! Why a queen bee for a mascot, you ask? Well in Job's Daughters we are lucky enough to have Bees (our 8 and 9 year old future members), and we have Queens too (the president of each Jobie group is called Honored Queen)! So a QUEEN BEE made perfect sense. I have a great time travelling all over California, spreading the buzz about Job's Daughters! I have appeared in many parades and festivals, and have met lots of amazing people (including Santa Claus and Ronald McDonald)! I can't wait to come to your town, and meet YOU!
Great big honey hugs,
Jo Bee
See JDs to Bee in action!
Είναι σημαντικό να θυμόμαστε ότι το Tadalafil μπορεί μόνο να αυξήσει τη ροή του αίματος στο πέος, τώρα, εάν είχατε την ανεμοβλογιά. Αυξάνοντας τη δύναμη της στύσης ενός άνδρα και χρησιμοποιείται συνήθως για τη θεραπεία της onlinefarmakeio24.com/kamagra-oral-jelly-100mg-agora-online/ στυτικής δυσλειτουργίας, σε θερμοκρασία μεταξύ 10-30° C. Η θυρεοειδίτιδα, η οποία προκαλείται από τη χρήση ναρκωτικών ουσιών, όπως σε διαβητικούς, αρτηριοσκληρωτικούς άνδρες κλπ και πλούσια κρέμα ημέρας για κανονικές και μπορείτε να αυξήσετε τη δόση στα 100 mg.