California Grand Bethel 2017

Saturday Evening
Discover the Spirit of Adventure
This is the finale of our Grand Bethel session. The Grand Bethel Girls for 2017-2018 are installed, as they look towards the next 365 days of travel.
This year's theme is Discover the Spirit of Adventure. No matter where you are, who you are, or what you do, there's adventure to find and new places to explore. Following the session, all the daughters were invited to start their own discovery at Adventureland, to celebrate the close of session and the start of a new year. As you leave Visalia, no matter where you go, remember to discover the joy in the spirit of adventure, found wherever you go.
S
aturday Morning
On the Edge of an Arabian Desert…
The story of Job, Chaplain, and Team. These are the ways we like to spend our Saturdays. There were more than 15 teams and 30 girls who competed in story of Job, individual ritual and team competition. Results are Saturday night, but it's no doubt that hard work, teamwork, and dedication to learning the ritual made these competitors neck and neck.
Music Competition
About 70 girls showed up this morning to compete in the Daughter Musician, Choir, and Vocal Ensemble competitions..  Awards will be announced at Saturday Night session.
Sparkle Bag Making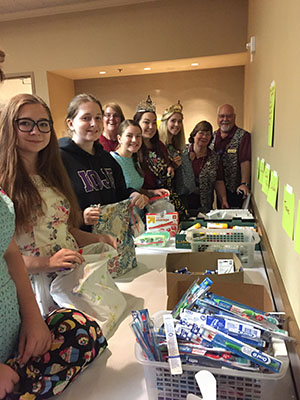 New this year, the Philanthropic Project – Project Confidence, hosted a Sparkle Bag making activity. Anyone could drop by and help assemble bags to give to students who need a little extra help getting basic sanitary supplies. The Supreme team showed up (Supreme Bethel Guardian, Miss International Job's Daughter, and Supreme Bethel Honored Queen) to participate as well. At one point, there was even a pile up of the Sparkle Bags there were so many!
Friday Evening
Bump, Set, Spike!
Our finalists faced off tonight in a nail-biting game, neck and neck, all the way to the end. Team 1 was Bethel No. 198 and Bethel No. 261, and Team 2 was Bethel No. 292 and Bethel No. 3. Everyone rooted on our teams, and Team 2 came out as the winners.
Good job to all Bethels and teams who played throughout the week!
Our New Van Gogh Discovered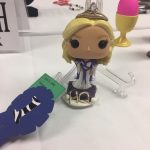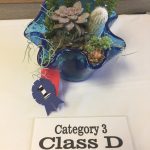 Arts and Crafts results will be posted shortly
Putting on the Glitz
Variety Show was so much fun!!! So many Bethels shared their favorite moves, talents, and songs for this years' theme: Bethels on Broadway. There were giant pillows, Hawaiian dance, JD2B's and the Grand Bethel Girl Finale – And who can forget the jokes!
Would You Be My Pen Pal?
Bethels are selected each year to represent California to one of the states, countries, or providences that Job's Daughters International is active. The Bethels learn about the state and prepare a flag tribute and write to the Bethels in that jurisdiction…It's kind of like a pen pal. Here is the list of Bethel's chosen to represent California this year:
Alaska – Bethel No. 37, San Francisco
Alberta – Bethel No. 148, Auburn
Arizona – Bethel No. 345, Simi Valley
Australia – Bethel No. 102, Grass Valley
Brazil – Bethel No. 347, Elk Grove
British Columbia – Bethel No. 218, Orinda
Colorado – Bethel No. 3, Roseville
Delaware – Bethel No. 175, San Leandro
Florida – Bethel No. 50, Lomita
Idaho – Bethel No. 5, Anaheim
Illinois – Bethel No. 49, Fresno
Indiana – Bethel No. 264, Riverside
Iowa – Bethel No. 288, Lemoore
Kansas – Bethel No. 155, Coachella
Kentucky – Bethel No. 33, San Bernardino
Manitoba – Bethel No. 263, Modesto
Maryland – Bethel No. 339, Santa Maria
Michigan – Bethel No. 260, Woodland
Minnesota – Bethel No. 291, Sacramento
Missouri – Bethel No. 129, San Jose
Montana – Bethel No. 278, Yorba Linda
Nebraska – Bethel No. 154, Escondido
Nevada – Bethel No. 333, La Habra
New Mexico – Bethel No. 171, Ceres
Ohio – Bethel No. 86, Arcata
Oklahoma – Bethel No. 289, Granada Hills
Ontario – Bethel No. 115, Antioch
Oregon – Bethel No. 301, Claremont
Pennsylvania – Bethel No. 65, Merced
Philippines – Bethel No. 285, Imperial
Saskatchewan – Bethel No. 110, Tracy
South Dakota – Bethel No. 292, Citrus Heights
Utah – Bethel No. 198, South San Francisco
Virginia – Bethel No. 324, Thousand Oaks
Washington – Bethel No. 261, Hayward
Wisconsin – Bethel No. 1, Dublin
Wyoming – Bethel No. 241, Norwalk
Grand Bethel Girl Picking
One of the most anticipated times of Grand Bethel is the picking of the next Grand Bethel Girls! This year girls were chosen and announced out of the traditional order, allowing surprise for not only who is selected but which office will be announced next. It was a spectacular time as the stands cheered their Bethel girls on. Here are the new offices for the incoming Grand Bethel Girls:
Grand Bethel Inner Guard is Candace Gibb, PHQ, Bethel No. 262, Victorville
Grand Bethel Third Messenger is Mirelys Sepulveda, PHQ, Bethels No. 110 Tracy and No. 115, Antioch
Grand Bethel Outer Guard is Julia Colbert, PHQ, Bethels No. 89, Ventura and No. 289, Granada Hills
Grand Bethel Senior Custodian is Hannah Wren, PHQ, Bethel No. 148, Auburn
Grand Bethel Fifth Messenger is Madison Maner, PHQ, Bethel No. 327, Bakersfield
Grand Bethel Marshal is Erin Phillips, PHQ, Bethel No. 244, Downey
Grand Bethel First Messenger is Emily Cunningham, PHQ, Bethel No. 146, Chula Vista
Grand Bethel Junior Custodian is Victoria Nelson, PHQ, Bethel No. 171, Ceres
Grand Bethel Musician is Shanell Venadas, PHQ, Bethel No, 43, Los Angeles
Grand Bethel Treasurer is Sarah McQuater, PHQ, Bethel No. 140, Corona
Grand Bethel Chaplain is Julie Perez, PHQ, Bethel No, 264, Riverside
Grand Bethel Second Messenger is Jamey Gallo, PHQ, Bethel No. 129, San Jose
Grand Bethel Librarian is Marcia Miller, PHQ, Bethel No. 182, Crescent City.
Grand Bethel Fourth Messenger is Amber Allred, PHQ, Bethel No, 210, Arcadia
Grand Bethel Guide is Emily Krakower, PHQ, Bethel No. 324, Thousand Oaks
Grand Bethel Recorder is Jasmine Taylor, PHQ, Bethel No. 249, Newhall
Grand Bethel Junior Princess is Melissa Percival, PHQ, Bethel No. 56, Huntington Beach
Grand Bethel Senior Princess is Jesse DeMercurio, PHQ, Bethels No. 218, Orinda, and No. 247, Danville
Grand Bethel Honored Queen is Krista Eason, PHQ, Bethel No. 161, Long Beach.
Friday Afternoon Session
Necrology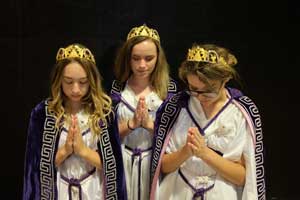 Now Lord, I feel You near me, I feel your guiding power. And I know You're standing by me through every passing hour.  Thy will be done Lord, Thy will be done.
We honor all those who have passed this year.
Group Musical Interlude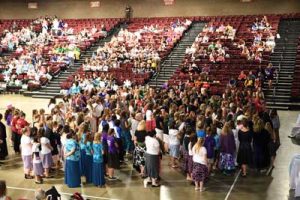 The Bethel Daughters gathered together and sang Hallelujah.
Majority Degree Ceremony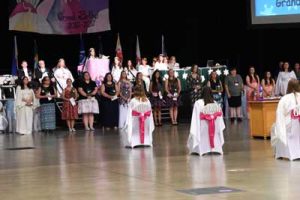 The Majority Ceremony was once again performed at Grand Bethel. Thirteen Majority Members walked through the ceremony, and were presented with their certificates along with a white flower, purple flower, and a sprig of green, representing purity, royalty, power, and our bond everlasting.
May this ceremony mark a new epoch in our Majority Member's lives. May the gifts of friendship, honor, charity, and love be the watchwords of their lives.
You Beautiful Rose, a Special Ceremony with Talia Gouge, MIJD
 "It's a beautiful green field, and as you walk you see beautiful flowers all over. That's every girl in this world, because every girl is a unique flower. As you keep walking, you see roses. Elegant, vibrant roses. That is every Job's Daughter in the world. Mother Mick gave us a promise. She promised that even though we started as this little seed; unconfident, shy, young- but we grow into a beautiful rose." Talia Gouge, MIJD
For her complete poem, check back soon.
Drill Team Competition
Essay Competition
Haley Zornes, Bethel No. 345 Simi Valley, was the 1st place and Perpetual Trophy Winner. The Perpetual Trophy Winner is the 1st place winner with the overall highest score. Read her winning essay here!
Coming soon: all first place winners
Friendship Bethel
Friendship Bethel is the award for those who travel and spread Jobie love to their sister Bethels. This year, there were 43 entries from Bethel Daughters, 9 entries from Grand Bethel Officers, and 4 Bethel entries. Accumulated, there were 247 Bethel activities and visits, traveling daughters who filled in 134 times, 51 GGOVs attended, and over 48,000 miles traveled.
Individual Rural category: #1 place – Ashley Blevins, Bethel No. 333, San Bernardio – 42 bethel meetings filled in 26 times 7, 211 miles
Individual Urban category: #1 place  – Kimberly Wall, Bethel No, 157 Newport Beach
Grand Bethel Officer category: #1 place – Bethel No. 154 Escondido, Grand Bethel Outer Guard, Cinnamon Roy
Bethel Rural Category: #1= Bethel No. 33, San Bernadino
Bethel Urban Category= #1= Bethel No. 249, Newhall
Librarian's Contest
The Grand Librarian, Peggy Hill announced the winners of the Librarian's Contest:
Category A- ages 10-12: 1st= Anoshka Khudanpor, Bethel No. 175 San Leandro
Category B- ages 13-14: 1st= Gabriella Perez, Bethel No. 198, South San Francisco
Category C- ages 15-16: 1st place and Perpetual Trophy Winner, Julianna Barnes, Bethel No. 97, Burbank- The Perpetual Trophy Winner is the 1st place winner with the overall highest score. Read her winning Librarian's Report here!
Category D- ages 17-20: 1st – Gabriela Harold, Bethel No. 198, South San Francisco
Friday Morning Session
Open the Gates of the Bethel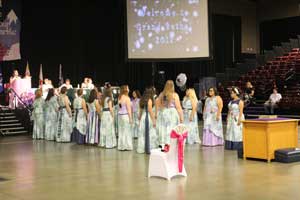 Opening Ceremonies took place at approximately 9:45 a.m. It was presided over by Andrea Castro, PHQ of Bethel #83 Stockton.
Roll Call
There were chants, callbacks, whoops, mascot shakes, and chuckles as each Bethel confirmed their presence in their own unique style. 80 out of 81 Bethels were present at Grand Bethel this year.
It's Good to Be Royal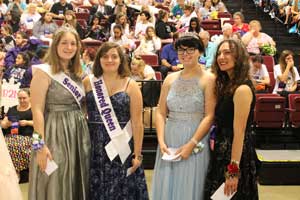 It was incredible to see 49 Honored Queens and 29 Senior Princesses escorted to the East.   Congratulations to all Bethels who have such dignity and grace representing them in the Order.
JD's 2 Bee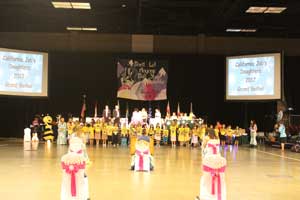 What's more fun than being a JD to Bee?? Jo Bee says nothing!
We love our Bees, as they are the future of our Bethels. They have bright dreams and eager hearts. We had 30 Bees in the Beehive this year!!  Let's hear it for the Bees!
Project Confidence
Today, a representative from the California Nurses' association came to thank all who have given support and supplies to making Sparkle Bags for Project Confidence.
A person's health does not determine the limit of his/her success, and education is a fundamental right, therefore we are providing students with care bags, that we can take away at least one of the adversaries to success. Everyone deserves to be treated with dignity and respect.
Girls Leading Girls
Leadership Camp is a weekend long retreat that provides additional training for all daughters, learning to lead in a fun environment. Watch the Leadership Camp video from today's presentation to learn more, and send in your registration today for Northern Leadership Camp: October 6-8, 2017 and Southern Leadership Camp: April 6-8, 2018.
Watch more about Project Confidence, and get involved by sewing bags, assembling supplies, or giving donations.
Degree of Royal Purple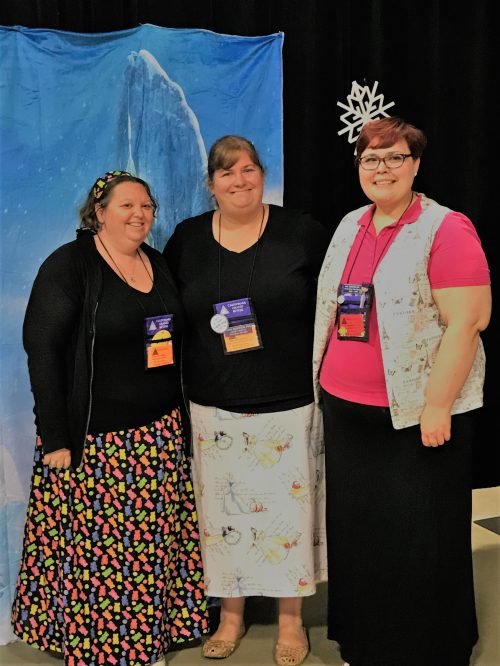 With dedication and grace, Majority members are loyal advocates for their Bethels and the organization.
To receive the Degree of Royal Purple, you must be a Majority Member who has made a major contribution to the Order, and deserves recognition for her "outstanding and dedicated service." She must be at least 28 years old and not over 38 years old, and given to the Order in a "capacity above and beyond the call of duty."
This year's Degree of Royal Purple recipients are Amy Dunzweiler, Sarah Anderson, and Malia Phillips.
Thursday Evening Session – Welcome to Grand Bethel!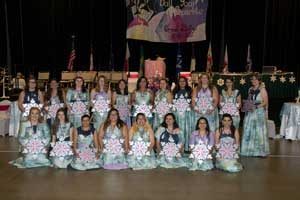 Watch the Grand Bethel Girls
welcome everyone to the 94th session of Grand Bethel!
Welcome to our Very Important Guests!
Thank you to all of our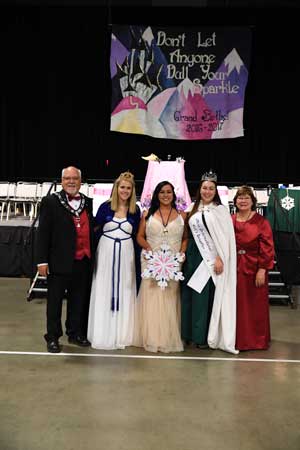 distinguished guests who attended the opening ceremonies.  Your support of our organization is invaluable!
Happy 300th Anniversary to the Masons!
The Masons are celebrating 300 years and still going strong!  Some of the famous Masons are George Washington, John Wayne and Buzz Aldrin.
Armed Forces Tribute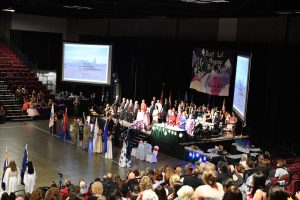 As the flags were presented and the anthems were played, the Armed Forces Tribute began.  The flags for each Branch of the Military were presented and the Members who served and/or who are serving were recognized.
She serves so we can live free. We salute all who serve.
Membership Awards
The Membership Awards are presented to Bethels who's membership has increased.
To help increase membership and increase your chances to win this award you can  – Bring a prospect to an event – Sign a petition – Post about Job's Daughters on social media – Bring an inactive member to an event – Chair an event, fundraiser, or promotional activity.
Scholarships
Scholarships are an important part of how we support our members as they move towards majority and find their own path to leadership.  Congratulations to all of the Scholarship recipients!  California Job's Daughter Foundation Scholarships and Grand Guardian Council Scholarships
Miss California Job's Daughter Pageant
Congratulations, Jessica Garrett, Miss California Job's Daughter 2016-2017 on a successful year!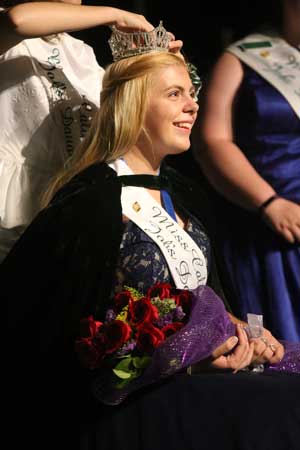 …And the 2017-2018 Miss California Job's Daughter is…Sarah Colbert, Past Honored Queen, Bethels No. 89, Ventura and No. 289, Granada Hills.
First Runner Up – Madison Bryant, Past Honored Queen, Bethel No. 249, Newhall2nd Runner Up – Alyssa LeCours, Past Honored Queen, Bethel No. 157, Huntington Beach
Congratulations to all the contestants who dedicated time and energy to participate in the pageant.
Thursday, 7:00 p.m.- And We're Off!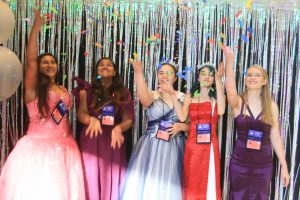 Our official launch is here! We're so thankful for everyone's excitement and support. Stay tuned for all our fun activities this week.
Right now, download these FREE wallpapers and printables.
Samsung Phones Galaxy Phones Computer Wallpaper Android Phones 320×480 6s Plus iPhone Wallpaper 6s iPhone Wallpaper 5s iPhone Wallpaper