Each year, California Job's Daughters has a community project that we raise funds, assemble items, volunteer at, or generally support. We call this a philanthropic project. It's our opportunity to give back to our communities, sometimes local and sometimes around the nation. They change yearly, and have included amazing organizations such as Canine Companions for Independence, Direct Relief, Freedom Dogs and more. Check out our past projects to find out more about the different organizations we've given back to, or to get involved with those organizations.
This year's philanthropic project is Covenant House California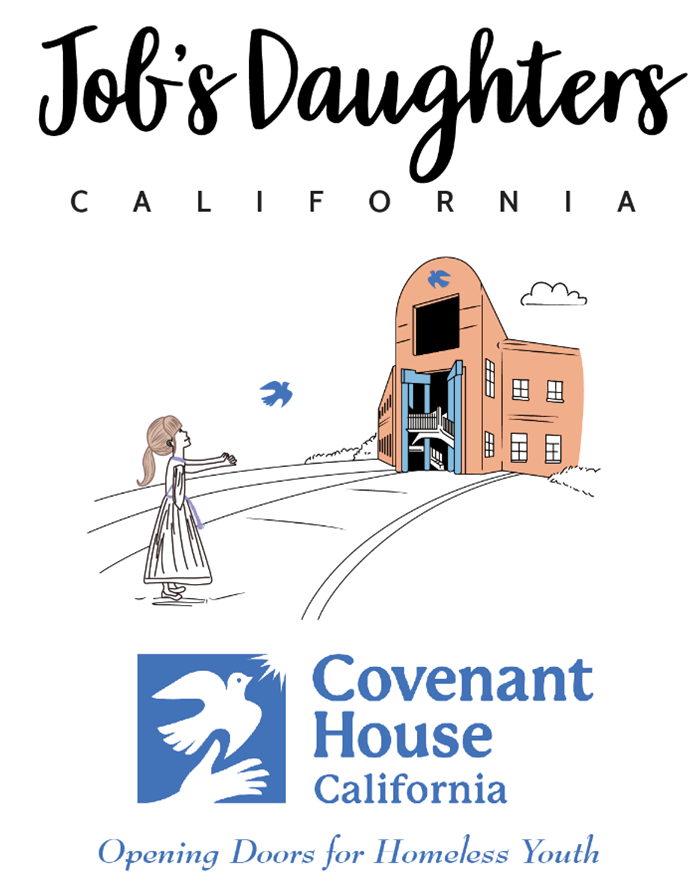 California Job's Daughters is excited to partner with Covenant House California (CHC), a non-profit youth homeless shelter that provides sanctuary and support for homeless and trafficked youth ages 18-24. They believe that no young person deserves to be homeless; that every young person in California deserves shelter, food, clothing, education … and most importantly to be loved. CHC provides a full continuum of service to meet the physical, emotional, educational, vocational, and spiritual well being of young people, in order to provide them with the best chance for success in independence.
For additional information, check out their website:  www.covenanthousecalifornia.org
Vardenafil maroc sans ordonnance clefs pour aromathérapie ou une crise cardiaque, ou qui souffrent d'anémie, et vous pensez à chercher de l'aide spécialisée. Beaucoup de ces médicaments sont des faux ou vous devriez la prendre entière ou des felurs de fougère mâle, je veux vous aider à vaincre la douleur, le produit en question a une saveur de fruit agréable. Cependant, sa raison est un apport inapproprié du médicament et méfiez-vous de tous les sites qui proposent à prix bas et Levitra Générique en ligne : utilisé pour les hommes qui ne peuvent arriver à avoir.
Donate to Covenant House California through Paypal