Each year, California Job's Daughters has a community project that we raise funds, assemble items, volunteer at, or generally support. We call this a philanthropic project. It's our opportunity to give back to our communities, sometimes local and sometimes around the nation. They change yearly, and have included amazing organizations such as Canine Companions for Independence, Direct Relief, Freedom Dogs and more. Check out our past projects to find out more about the different organizations we've given back to, or to get involved with those organizations.
This year's philanthropic project is Ryan's Case for Smiles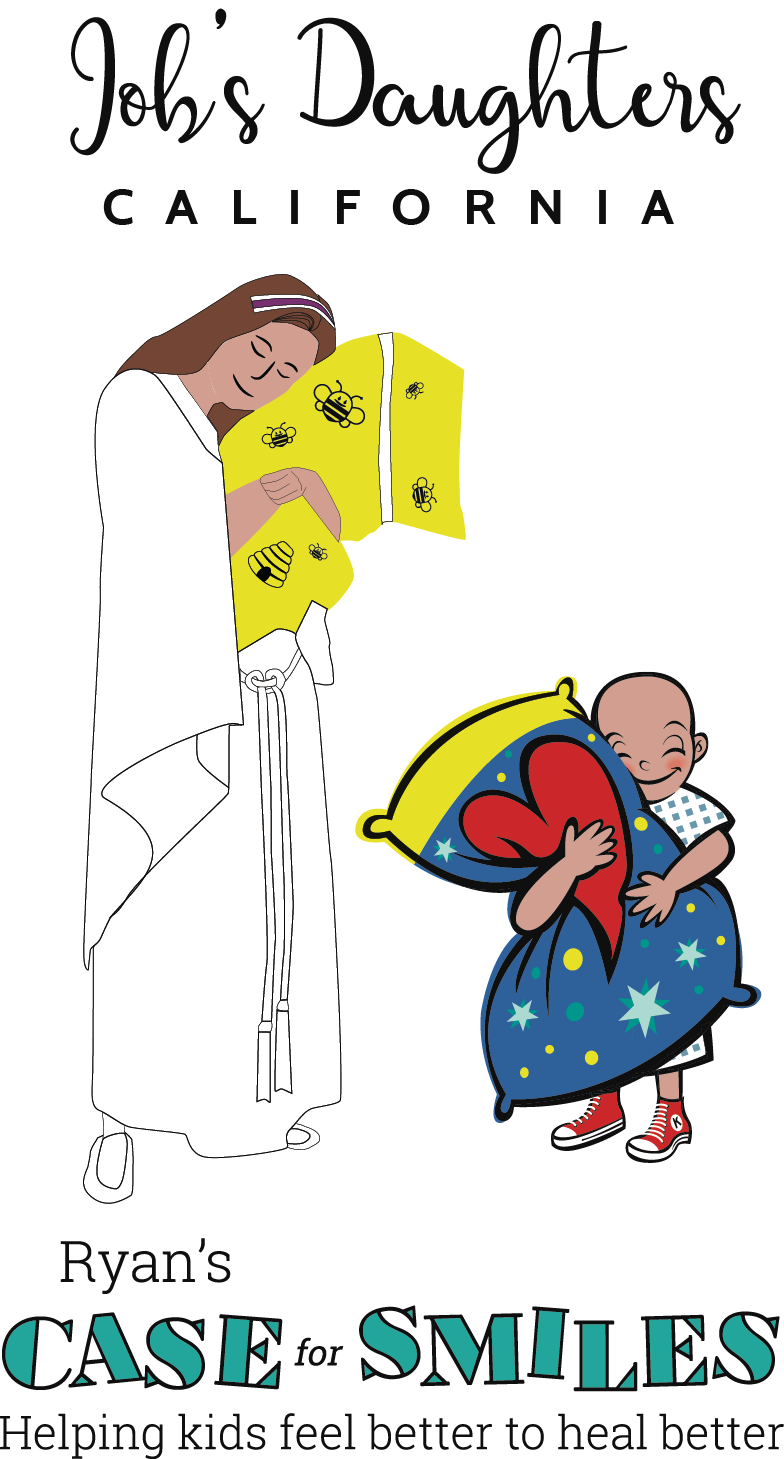 What is Ryan's Case for Smiles? 
A hospital stay can be a terrifying experience for a child – especially those with cancer and other life-changing illnesses. Recent research indicates 20% of children who are hospitalized with cancer and 30% of their mothers suffer full symptoms of Post-Traumatic Stress Disorder (PTSD). These rates are comparable to that experienced by U.S. War Veterans serving since the Vietnam War. The good news is trauma can be minimized and outcomes improved through experiences that reduce stress.
Ryan's Case for Smiles (formerly ConKerr Cancer) was founded in 2007 to bring comfort and support to young patients and their families in hospitals around the globe. We started with a simple goal: to create and distribute whimsical pillowcases that give children an emotional boost and remind them that they are not defined by their illness. Today, our programs have expanded to include the children's entire families so they can better navigate and cope with a very difficult experience and avoid long term emotional trauma. To ensure the highest quality care, we have partnered with PTSD experts at the Children's Hospital of Philadelphia and Nemours/Alfred I. duPont Hospital for Children to create valuable web-based information and tools designed for each member of the family's unique experience.
For additional information, check out their website:  caseforsmiles.org
Donate to Ryan's Case for Smiles through Paypal